Global beverage Brand reduce quality​ losses by 68% using Machine OEE
Global beverage Brand reduce quality losses by 68% using Machine OEE software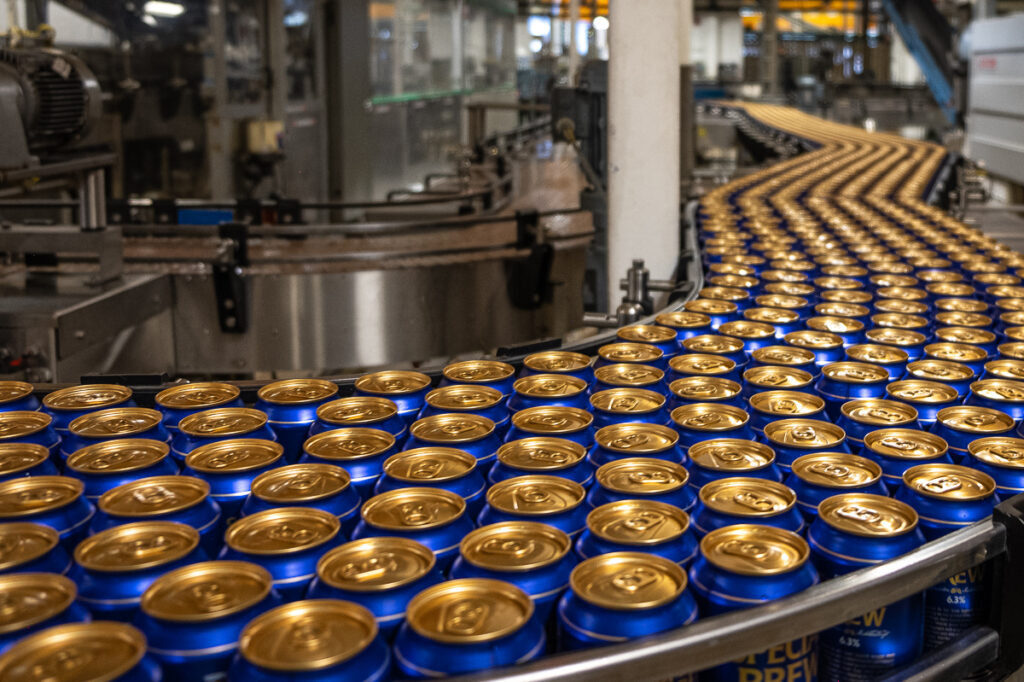 "Machine OEE is one of the most profitable investments we have made in production. By being able to minimize deviations and maximize our quality, we can meet the extreme demands of global exports"
Global exports create extreme challenges for aluminum can beverages. To meet the challenges of delivering soda and alcoholic beverages in aluminum cans worldwide, existing production processes were no longer sufficient.
Longer shipments place extreme demands on both packaging and manufacturing processes. A single small scratch in an aluminum can destroy an entire container load. Something that is not only expensive. It also impacts the environment, creates waste and the customer does not get the products on time.
The beverage brand conducted a comprehensive root cause analysis and risk assessment based on both known and possible production errors. The aim was to avoid complaints, reduce production losses and, above all, ensure that the consumer always gets a perfect product – no matter where in the world they are. The work showed that the production processes needed more standardization and that collaboration with suppliers needed to be deepened. The analysis also demonstrated the importance of being able to handle deviations quickly and work them out efficiently. The requirement for full traceability throughout the value chain was clear.
The high production rate of tens of thousands of cans per hour meant that traditional camera-based individual tracking systems did not work. Based on statistical models, risk, and root cause analysis, ISO standardization and data from the business were combined into increased quality controls. To introduce the new way of working traditionally with paper and pencil would have been impossible. The solution lay in extensive digitization.
To help the Brand meet its strategic goals, the collaboration with Machine OEE was deepened. In addition to meeting the technical requirements, the Brand saw a major advantage in Machine OEEs' ease of use and scalability.
Through Machine OEE, operators now access easy-to-use, guided instructions for quality control and production follow-up. Production data is compiled and presented in interactive and easily understood reports that are used both for daily decisions in production and for strategic decisions at the management level.
In just a few months, the beverage brand virtually eliminated costs related to quality loss. From an already low level, quality deviations have been reduced by 68%. The combination of easy-to-use software and easy access to the right information has made it possible to control every step of the process. The staff can safely decide whether the product is approved or not. The change has significantly reduced the risk for the brand to produce products beyond specification by carrying out the extended quality controls, digitally signed and documented using Machine OEE software.